That Girl in Yellow Boots
(2010) - Kashyap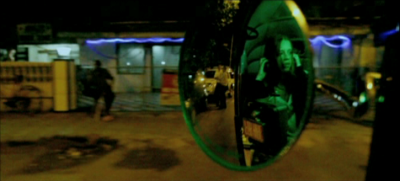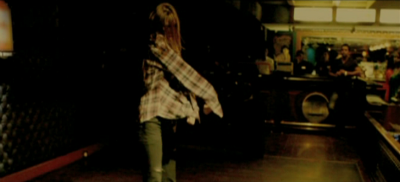 Co-writer/star Kalki Koechlin plays Ruth, a young English girl in India looking for her Indian dad who left her long time ago. Even though she draws attention (with her being white) everywhere she goes, Ruth is flirty enough to get by and her Hindi isn't too bad either. She saves up money by giving her clients handjobs at a massage parlor, to track down her dad in the gigantic mumbai bureaucratic system. But she's just a daddy's little girl deep inside, yearning for that unconditional love. She doesn't even put out for her frustrated no-good junky Indian boyfriend who accuses her of being an emotionless bitch. Yes, it's pretty melodramatic as the plot unfolds.
Petite, bucktoothed (one of her clients describe her as a cross between Bugs Bunny and Julia Roberts) Koechlin shines as a resourceful girl who looks like an ordinary suburban teenager when she's not made up and acting all tough. Her dancing alone in distraught at the disco after the fateful meeting is almost as poignant as Lavant's in Beau Travail.
If anything, Girl with the Yellow Boots should to get attention for its wide angle Chris Doyle-lite cinematography. In DP Rajeev Ravi's hands, Mumbai looks just as colorful, moody and irresistible as Hong Kong.