I've never been to Museum of Art and Design (MAD) located at the Columbus Circle. For some reason, its ultra modern design never tickled my fancy. Here is the building:
Then I read about an exhibition entirely made of paper there. So my lady and I went to check it out despite the discouraging $12 ticket price. And boy was it worth it! It was perhaps the most satisfying art exhibit I've been in a long time. Something about seeing extremely detailed, labor intensive work based on a simple, elemental material like paper brings out so much joy in me. I got nothing against collages but when it comes to utilizing paper, there is nothing like intricate paper cuts. Standouts are:
Andrea Dezsö
: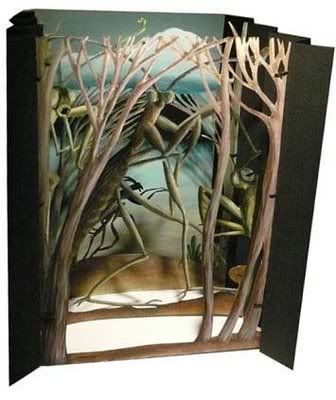 Dezsö Tunnel Books- delicately layered and painted small dioramas were my favorites. Too bad pictures I found online don't do her work justice. They are really something. Full of imagination and stories.
link
Ed Pien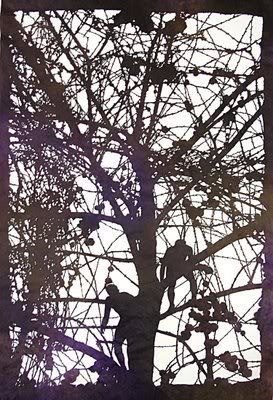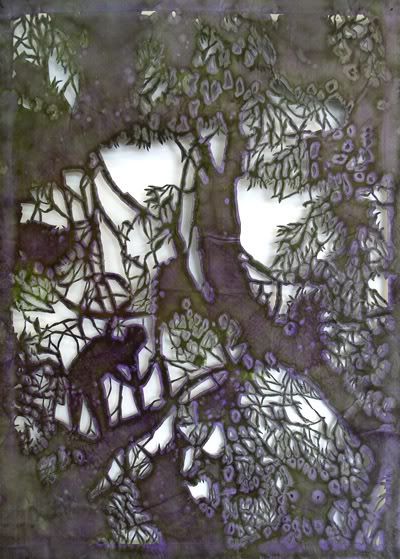 Large scale, intricately cut silhouettes. Beautiful.
link
Andrew Scott Ross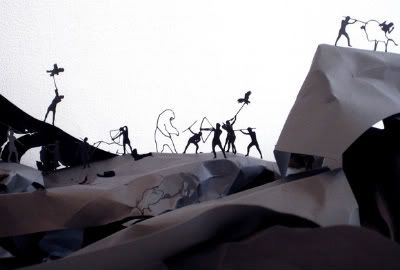 Loved the line qualities on this. Playful.
link
Rob Ryan
I've seen Ryan's work as book covers. Use of images and letters, his stuff had more controlled, victorian silhouette sensibilities to it.
link
And of course, undoubtedly,
Kako Ueda
's work
Reciprocal Pain
was one of the highlights of the show
link