The Congress
(2013) - Folman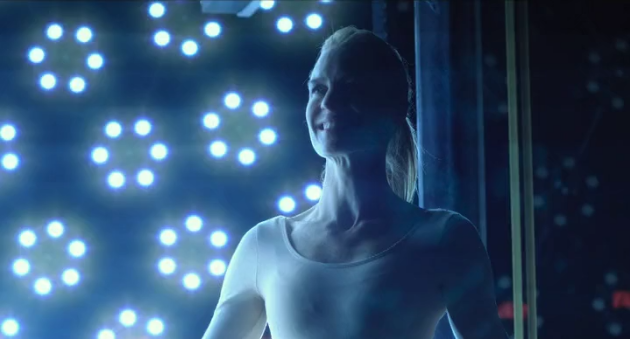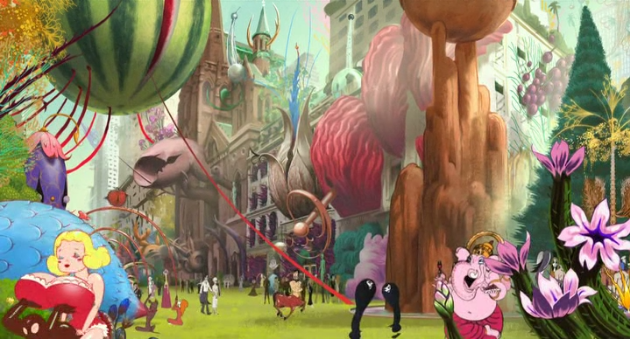 Ari Folman (Waltz with Bashir) returns with a trippy new live action/animation feature. The selling point of this highly ambitious parody on stardom and movie industry, loosely based on Stanislaw Lem's The Futurological Congress, is first and foremost its dazzling animation. The look of The Congress is decidedly retro - a combination of Astro Boy, Fantastic Planet, Betty Boop on acid.
The story concerns Robin Wright, a middle aged former actress who lives in a airplane hangar with her two kids, Sarah and Aaron. Hollywood had tired of her because she's been a 'difficult' actress all her career. Her long time agent Al (Harvey Keitel) visits her with one last offer which seems to be the norm for the aging actors in the business ('Keanu has done it!') - total body scanning. Once she is scanned completely into the computer system, she will never be able to work again. But her computer generated younger self, forever at age 33-34, will star in whatever studio demands. She will be handsomely rewarded. Aaron having some sort of sensory debilitating disease and half-threat from the ruthless Miramount studio head Jeff (Danny Huston), Robin reluctantly agrees to the deal.
Twenty years later, she visits Miramount again to attend the animated world of Congress, where they announce sensory altering drugs where people can drink the portion of the celebrities of their choosing and become like their idols until the drug wears off. By now Robin's computer generated self is a mega action babe and no one recognizes her old self except for Dylan (voiced by John Hamm), an animator/scan artist who has been in love with her since her 'retirement'. She opposes the drug that suppresses individualism and promotes hiding behind mask in public and pays the consequences. Then there is an animated revolution...
Folman's take on our technology imbued society where people wear masks/live through avatars is an overly ambitious project, so much so its narrative structure has visible cracks everywhere. Yet by the end, you are so dazzled by its colors and style, you find yourself standing dazed, covered in its electric rainbow mist, asking what just happened.