I'm not a big fan of his multi-colored graffiti stuff but I got to see his other works in a group show at Jonathan LeVine Gallery in Chelsea this weekend on the last day of the show.
I see his work everywhere in NY these days. His stuff is used by Ecko clothing lines even. Very hip.
But I loved his black and white stuff. I love his line quality, the intricacies of Native American/Mayan/Khmer culture influenced imagery.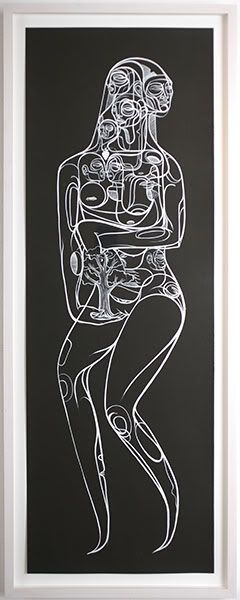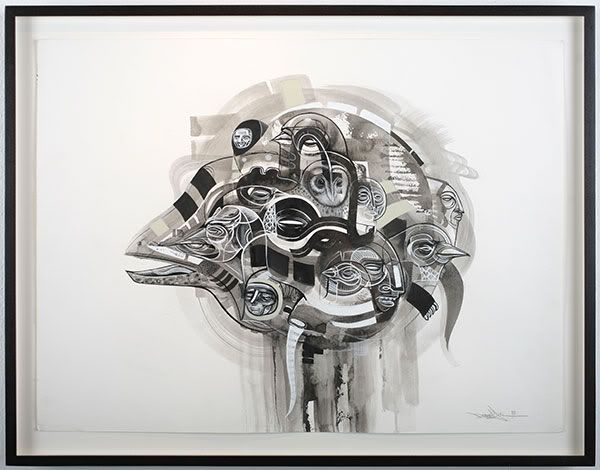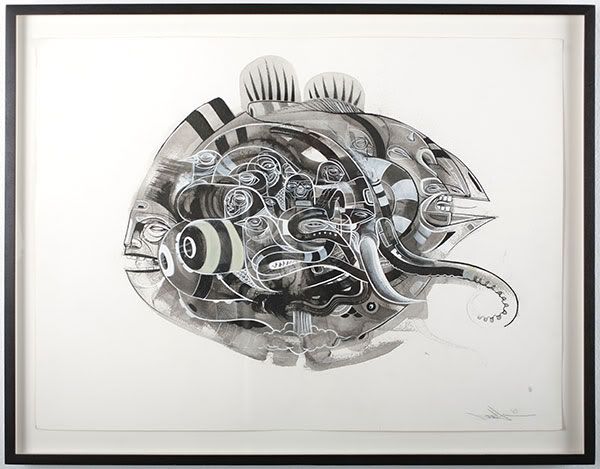 Details:
Jonathan LeVine Gallery