I Come with the Rain
(2008) - Tran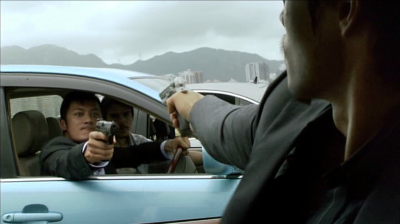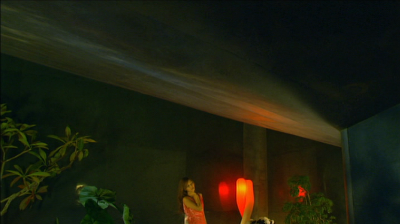 Josh Hartnett plays Kline, a PI who is sent to a small island in the Philippines to find Shitao (Takuya Kimura), the son of the unseen pharmaceutical company head millionaire (god?). He soon finds that Shitao's presumed dead and another lead send him to Hong Kong. Apparently he is not the only one trying to locate Shitao. A ruthless gangster Dongpo (Korean superstar, Lee Byung-hun) loses his drug addled girlfrend (Tran Nu Yên-Khê, the director's muse again, making an appearance. This time as Mary Magdalene?) to Shitao who happens to have power to heal tortured souls and in turn gets bloody stigmata.
The film cuts back and forth with Kline's past where he was too invested in capturing the serial killer (Elias Koteas) who makes Bacon inspired sculpture out of his victims.
All the heavy handed visual references to the crucifixion doesn't really go well with the super slick style and incessant Radiohead soundtrack. The film's attempt at showing spirituality fails miserably and comes across as a freak show. One can see why this is not getting released even 2 years after its completion. Tran Anh Hung (Scent of Green Papaya, Cyclo)'s interpretation of the New Testament doesn't quite gel together despite all the international cast and sumptuous cinematography. Too bad, I was expecting great things. Hopefully he will have a better luck adapting Norwegian Wood.
Trailer