Something funny to share with you. God bless my mom. She's been sending me packages from time to time from Korea; books, magazines, pre-packaged food(instant noodle, dried seaweed, etc.) and clothes. My sister and brother said no to mom long ago. They have no use for them and would hate to see them go to waste, but I didn't have the nerve to say no. So things keep piling up in the corners of our already cramped apartment. Story of my life.
This time, she sent me a box full of underwear. If the idea of me still receiving underwear from mom from overseas isn't funny enough, the contents of the package made me and my wife laugh out loud.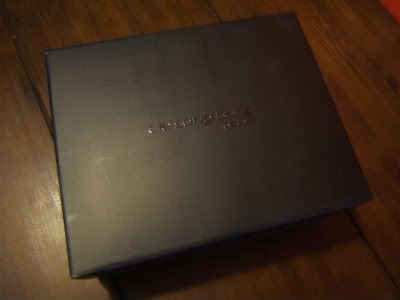 They came in this ominous black box. It reads:
Lie Sang Bong
, the designer's name. Apparently, he is a big shot in the world of fashion. He looks like this: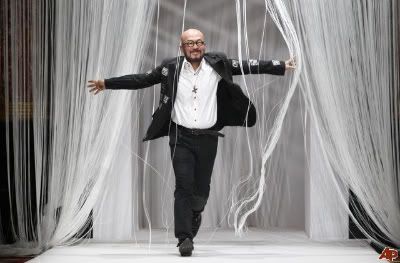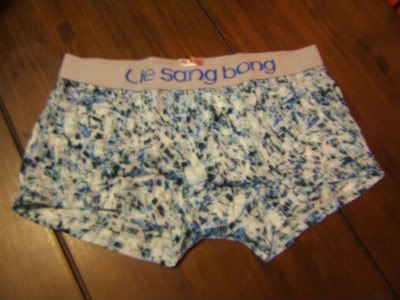 Hmmm. I think I will go for Jackson Pollock look today.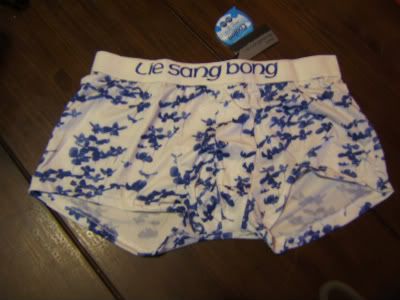 These are not too bad. I can wear these. Except I'm not Lie Sang Bong.
These can be worn outside my jogging pants at night to deter the traffic.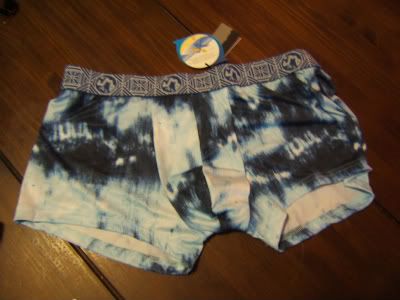 Peace, dude. Pass the doobies.
At a glance, look like a harmless black pair. You can't really see in this picture, but have a see through front!
These are THE PAIR I'd happen to wear when brought and exposed in the ER in case of accident. They'd say, "this man knew how to live life!"
Thank you mom!