Eat, for This Is My Body/Mange, Ceci est Mon Coup
(2007) - Quay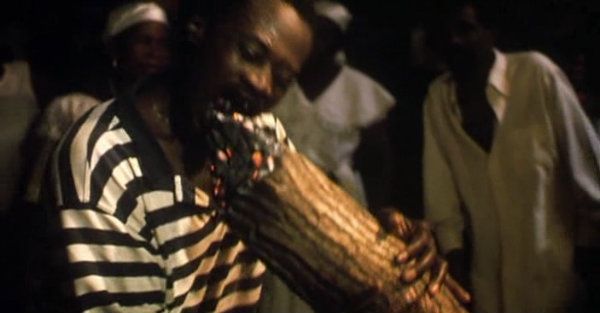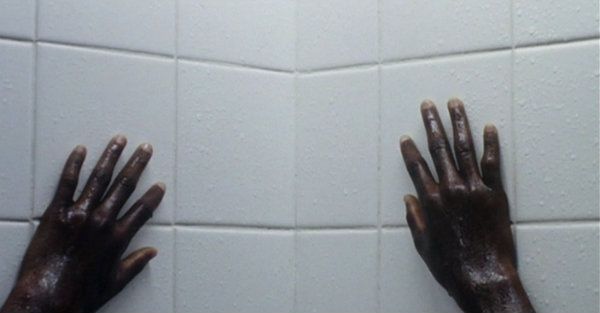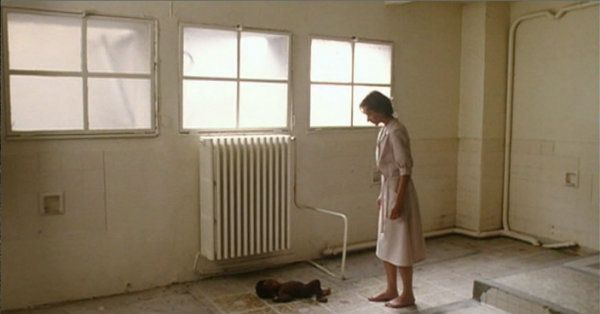 It starts with an aerial shot of Haiti- swooping over the coastal area, shanty towns, finally reaching at arid mountain range. A singer's falsetto turns into moans of a very pregnant woman in labor. Then it is documentary style Haitian life in the gutter- the water bubbles with trash and sewage, mix of exquisitely composed and handheld scene of voodoo dancing. Then we move to a grand mansion. There lies an ancient, white woman who doubles as mother nature/white colonialism. Her daughter, played by Silvie Testud, is the matron of the house. A gaggle of black boys visit the house, get haircuts, bathed and dressed. They learn to say "Merci" over and over and over again by Mme. In the hands of Michelange Quay, a Haitian director,
Mange, Ceci est Mon Coup
is often visually stunning but too on the nose on Haiti's tumultuous colonial history. Lots of milk drinking & bathing, black bodies against white fingers, lots of nudity, etc, hints at Black/White relationship, visually contrasted here with very white Testud entertaining a group of young boys- both suggestively sexual and demeaning. Slow panning shots and visual associations have hypnotic power but not so subtle symbolism gets in the way. Still, interesting mix of techniques makes the film worth the trip.