Fly Away Home (1996) - Ballard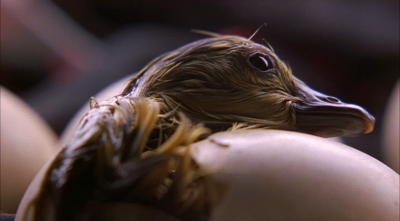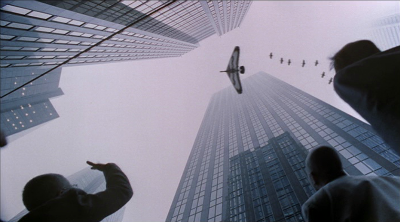 After a car accident, Amy, a thirteen year old girl, comes back to live with her eccentric father in Ontario, Canada. She finds herself inheriting a dozen goose eggs after a logging company rummages through the forest nearby. The eggs hatch and chicks follow her around 24/7. Their instincts to fly will take over soon and unless Amy teaches them how, they will get lost or worse, die off.
Carroll Ballard (Never Cry Wolf), with DP Caleb Deschanel, captures some beautiful images from the sky. Fly Away Home is definitely a children's film- a very well made one at that. It's a live action version of Hayao Miyazaki film. Jeff Daniels does his usual Kurt Russell/Jeff Bridges hybrid as a sympathetic single dad. Anna Paquin is adorable.