Submarine
(2010) - Ayoade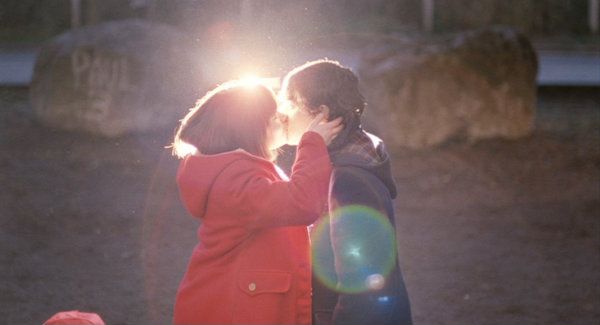 One of the many reasons I don't like Wes Anderson movies is that his protagonists, regardless of their age, are arrogant pricks. They all represent selfish, cocky twenty somethings in a child/older man's body that even their mother would find disturbing. Maybe it is my disgust with the recent viewing of Anderson movie that hindered/alleviated watching this film but I was very taken by it.
Craig Roberts plays a Wales High Schooler, Oliver Tate, who forever wears a my-dog-just-got-run-over-by-a-train-in-front-of-me expression (I wonder if Aoyade based Oliver directly off of Bud Cort in Harold and Maude). The film trails Oliver's trials and tribulations in saving his parents' marriage and being the best boyfriend (to Jordana, played by Yasmin Paige) in the world. Jordana is a type of a girl who'd light your leg hair on fire for fun and return all your book recommendations unread. But Oliver's still enamored by her.
I didn't mind Ayoade's somber visual quirks as it didn't interfere with the story. The location and softly dark photography adds to the film's melancholy mood. Oliver's not so perfect parents (played wonderfully by Noah Taylor and Sally Hawkins) are all too human, their imperfections and awkwardness in full display. Paddy Considine shows up in his trumped up Kajagoogoo-do as a new age/martial arts guru, testing the Tate marriage. He made me laugh so hard every time. I also liked the film confronting life's awkward moments, not skimming over or attributing them to some character defects. Being adolescent does/did feel like you are under the lukewarm bath water. And no, you don't feel like you've figured everything out when you are 38.