Pola X
(1999) - Carax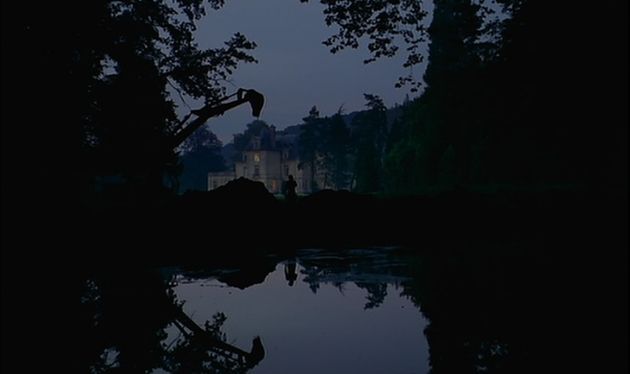 As I revisit Pola X for the first time since it's theatrical release in 1999, I realize that my misgivings were solidly based on my expectations of it to be another Lovers on the Bridge. I downright hated it. Didn't even give it a chance to register. So now, years later, after Carax's triumphant return with Holy Motors, after talking to the somehow 'wisen up' artist, I gave it another go. Surprisingly, Pola X is not about self reflection or a bitter misunderstood genius as I initially thought it to be. It's about dark obsession, a love story that is quite similar to his earlier films, but just without whimsical romanticism. It's not the graphic sex scene (albeit tastefully done and very very dark) that differentiate Pola X as a more mature work. Even though it features some beautiful young actors - Guillaume Depardieu at his most dashing and a dangerous beauty, Katherina Golubeva among them, being young is never verbalized or beholden to. For once, it's not about the first love.
Pierre the title character (Depardieu), is a successful writer who is about to get married. He and Lucie are very much in love. Everything is sunny and golden and light. Enter Isabelle (Golubeva), a dark war refugee and claiming to be his half-sister. Pierre is gripped by her magnetism, shuns his wealthy life in the country and his domineering mother (of whom he calls sister, Catherine Deneuve), moves into industrial ghetto in Paris, headed by enigmatic Sharunas Bartas (looking like a Diehard villain here). Now he's seen the darker side of life, he realizes that his past writings are trivial fluff. Things get complicated when sickly Lucie decides to move in, just to get closer to Pierre. Short on money, he makes a disastrous TV appearance where he was supposed to talk about his previous book and gets accused of being an imposter. Then his new dark writings get icy receptions from the publisher. It's all downward spiral.
As the the film unfolds, I realize my penchant for tragedy. I DO LIKE SAD MOVIES! Shot by Carax regular Eric Gautier with some seriously underexposed cinematography, Pola X is a decidedly dark, brooding film. And I liked it a lot more the second time.