Garlic Is As Good As Ten Mothers
(1980) - Blank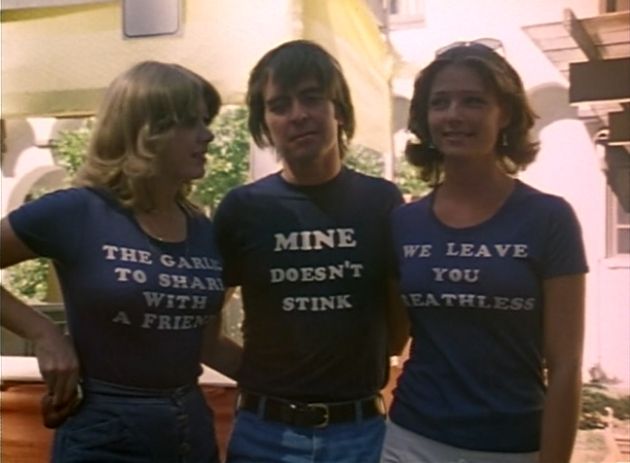 I usually keep about a half dozen bulbs of garlic in my kitchen at any given time. After watching this doc, I got curious where Koreans' love of the garlic comes from. According to wiki, Korea is the 3rd largest garlic producing country and they eat more garlic per capita than any other country. I didn't know garlic originated from central Asia.
I made this this morning- learned it from a friend from Majorca. Very satisfying meal.
Spanish Tortilla (as a breakfast or lite snack)
Prep and cooking time: 15 minutes
1 russet potato
1 medium onion
4 cloves garlic
4 eggs
olive oil
salt & pepper to taste
Cut potato in half lengthwise, then with flat side down on the cutting board, slice into 1/8" pieces. Slice onion into 1/4" pieces. Crush garlic, slice thinly. Heat a medium round frying pan on the stove in medium heat. With a bit of olive oil, fry all ingredients until potato is cooked but not burnt. In a large bowl, beat 4 eggs, pour in the fried stuff, sprinkle in some salt & pepper and mix well. Reintroduce the mixture to the pan, filling the edges with eggs. Cook about 2 minutes. Cover the pan with a large plate, walk over to the kitchen sink, flip it, then slide the tortilla back in to the pan, cook another minute or so.
Makes 4 servings or 2 depending on how hungry you are. Enjoy it with some Tabasco sauce. They go really well together.