Cycling Chronicles: Landscapes the Boy Saw
(2004) - Wakamatsu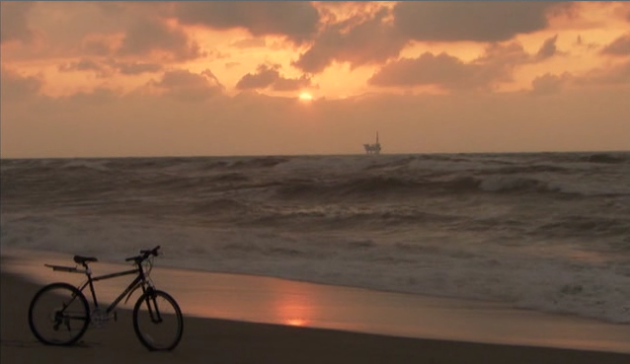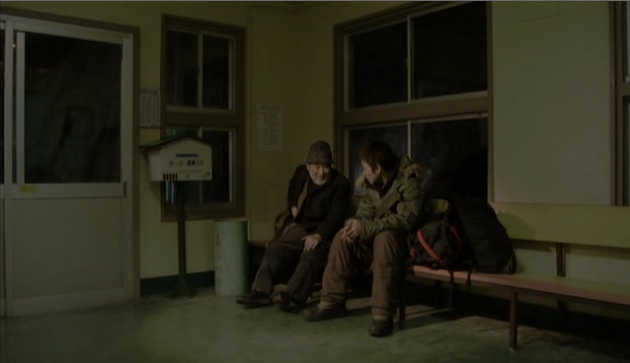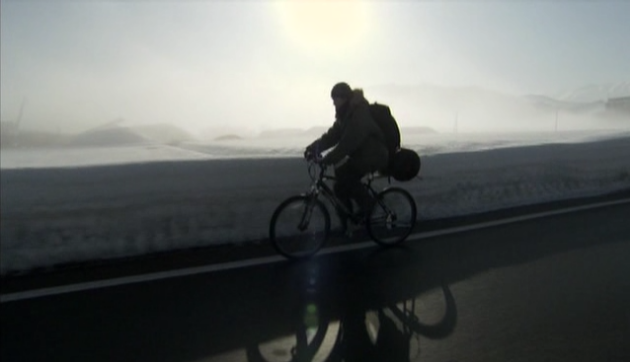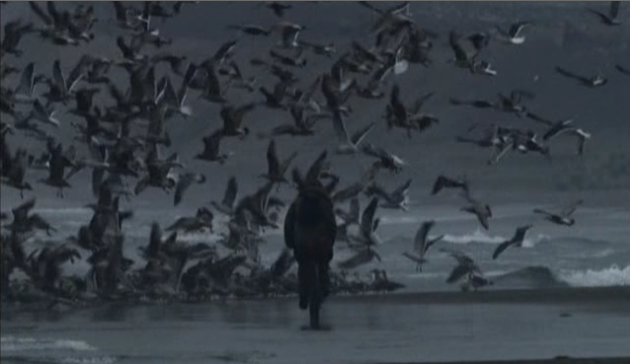 Since it is by late Koji Wakamatsu, romanticism of a road movie is absent in Cycling Chronicles (but beautiful scenery and poeticism still remain). Instead, the national guilt weighs heavily on him and his protagonist, a reserved 17 year-old kid (Tasuku Emoto) on his bike, running away from an unspeakable crime.
In an effort to bridge the generation gap, Wakamatsu places a couple of old characters on the road to talk about Japanese war crimes and how imperialism, helped by the US policy, created hollow culture and selfish post-war generation. Even though based on a real life crime story where a teenager killed his mother, Wakamatsu shows great sympathy for the younger generation. He understands the burden of living a pre-destined life and the pressure of conforming to the rigid society. Early in the film there is a scene where teenagers talk about headlines after headlines of teens going berserk and how understandable it is to be ticked off and going over the edge.
The silent kid's internal monologue is kept at minimum, only occasionally surfacing in the forms of written letters on screen and voice overs. Fresh faced young Emoto does an amazing job conveying frustration, loneliness but surprising amount of compassion and understanding too. Cycling Chronicles is a heartbreaking rendition of a lost soul in a country riddled with guilt and despair that is rarely seen in contemporary Japanese cinema. You will be missed Wakamatsu-san.