Zero Theorem
(2013) - Gilliam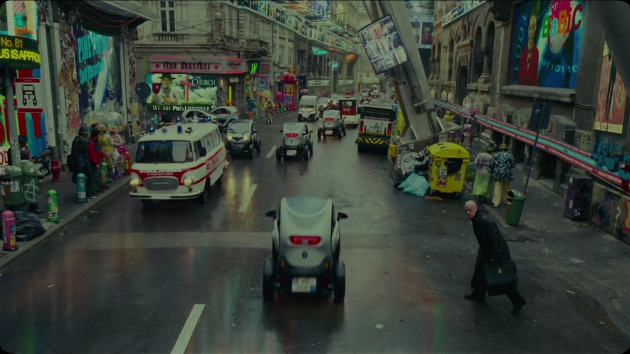 Gilliam is at it again, with diminishing results each time. This time, in his candy colored dystopia, it is Qohen (Christophe Waltz), an antisocial number cruncher in a google-like mega coporation. He longs to work at home because he is waiting for that faithful phone call which will tell him what to do with his life. Otherwise, life is all for nothing. We are all going to be sucked up into the black hole. The prez of the company grants his wishes and assigns him to solve zero theorem, a herculean task to prove that everything sums up to nothing. Qohen falls for tantric telepathy specialist Bainsley (scrumptious Mélanie Thierry) who turns out to be a hired sex toy by the coporation. But she develops a feeling for our hero. You know where it's going.
His morsels of visual ideas, controlled chaos are all there and they are fun at times, but they alone can't really sustain a 2 hour movie. This is watered down version of Brazil. The tragedy of a common man is only in the periphery of Gilliam's lackluster vision, so there is nothing at stake. This futile endeavor has cameos by David Thewlis, Matt Damon, Tilda Swinton and Ben Whishaw.
Zero Theorem opens nationwide on 9/14.