Bloody Beans
(2013) - Mari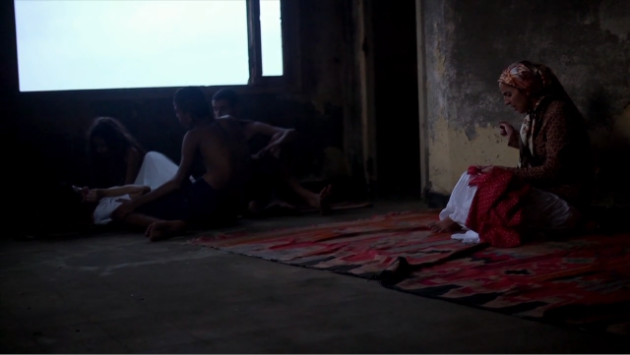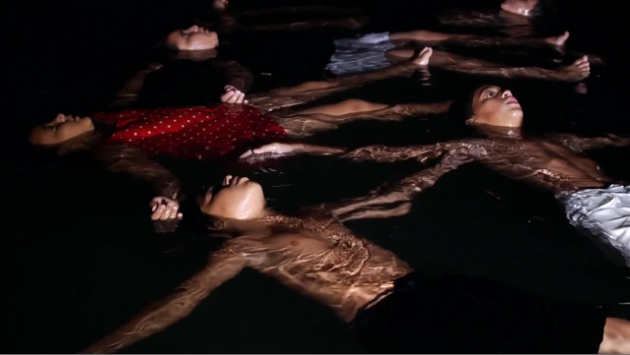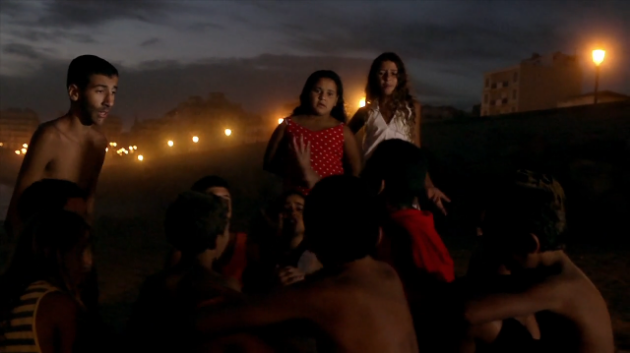 I've been wanting to see this one ever since I missed it at
Art of the Real
this spring. There are no English subs for it but I decided to go for it and I'm glad I did. The general chatter (in about half of the film) of these Algerian kids is pretty much inconsequential. Something about them being tired of eating red beans all the time. The draw is in the gorgeous cinematography and controlled chaos of these almost feral kids being playful, a la Lord of the Flies without murderous intentions.
Narimane Mari is not too subtle about the allegorical nature of the project - a woman beating white man wears a pig mask and kids throws stones at him shouting Dégagé! (clear off!) and Viva Algeria! The kids decide to raid a French military barrack because they've heard there are chocolates and other delicacies. They end up with taking a French soldier hostage. In one stunning scene after another in a span of one day (morning- night- dawn), Bloody Beans is an amazingly visceral experience: the camera is always there in the middle of the kids capturing all their activities. It's beautiful, especially the night time shots, lit by only a flashlight, accompanied by pounding electronic music and great sound design.
Trailer / BLOODY BEANS / Directed by Narimane Mari from DocAlliance Films on Vimeo.