Far from the Madding Crowd
(1967) - Schlesinger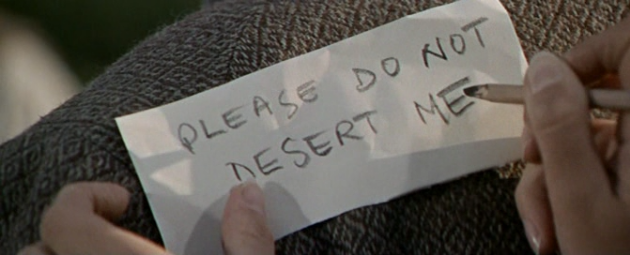 In anticipation of Thomas Vinterberg's remake, starring Carey Mulligan, I decided to visit Schlesinger's original which I wanted to see for a long time. Shot in anamorphic and unmistakably Nick Roeg (cinematographer here) style in its presentation - jarring wideshots, zoom-ins and beautiful visual transitions, the great John Schlesinger's Far from Madding Crowd is a handsomely told tragic romance of a prudent, independent woman and her three suitors on the rolling hills of English countryside.
A young farmer Gabriel Oak (Alan Bates) loves her neighbor, Bathsheva (Julie Christie) and proposes to her. She turns him down as she is too proud and regards him unworthy of her. Soon Bathsheva inherits a big farm from her dead uncle and moves out of his life. Gabriel loses everything when his inexperienced sheep dog drives his entire flock over the cliff. This bad luck leaves him to wander to find work in neighboring town.
They meet again when he puts out the fire at her farm. She reluctantly hires him to look over her farm. In the mean time, Mr. Boldwood (Peter Finch), a wealthy but cold farm owner next door gets smitten by Bath's jest involving a valentine's card, but she turns him down too, not promising anything.
Then she meets a dashing army sergeant Troy (Terrence Stamp). His thrilling display of swordsmanship on the hills takes her breath away. Deeply infatuated, she hastily marries him. Alas, Troy's heart belongs to poor young Fanny (Prunnella Ransome) who stood him up at the altar not long ago. He is also a compulsive gambler and not interested in farming. He also makes a big enemy out of Boldwood. As Fanny turns up again, things get complicated.
Not quite thoroughly a modern woman, Bath is conflicted by her ever shifting feelings. No one in Madding Crowd is truly evil or has harmful intentions. Who gets Bath's heart at the end? Trusty servant/long time friend who she can always depend on? A dreamboat who can stir fire in her with one look? A wealthy, kindly benefactor who'd tolerate her equivocation til kingdom come?
All actors are fantastic in their respective roles. And Julie Christie is very lovely indeed. Thomas Hardy's portrayal of a nineteenth century woman is an overly melodramatic one for sure, yet it's a very entertaining one.