Oh Lordy, it's that time of the year again. It was a solid year at the movies. And I thank North Korean hackers stopping yet another James Franco/Seth Rogen jerking each other movie from coming out in theaters. Two films I saw early on this year held their impact- Under the Skin and Love Battles, and topped this year's chart, while Boyhood really surprised me since I was never into Linklater's work. As usual, there were some spectacular documentaries: The Look of Silence, The Iron Ministry, Manakamana and many others. Godard never seizes to amaze me, so too Breillat. So without further a do:
*Click on title for full review
1.
Under the Skin - Glazer
My mind was made up early on this year, after watching Jonathan Glazer's Under the Skin that nothing would beat this film as my favorite. And I was right. Audacious and cinematic, looking at humanity through the eyes of alien in the form of Scarlett Johansson, the film is a profound, hypnotic headtrip for sure.
2.
Mes séance de lutte/Love Battles - Doillon
The sheer force of physicality of Love Battles is just mind-boggling. Unlike von Trier's hollow exercise on human sexuality, Doillon's grand experiment has real resonance and honesty that can't be duplicated.
3.
Cavalo Dinheiro/Horse Money - Costa
Pedro Costa does it again here with Horse Money. Bravely exorcising his non-actor subject's own past without guise or limitation.
4.
The Look of Silence - Oppenheimer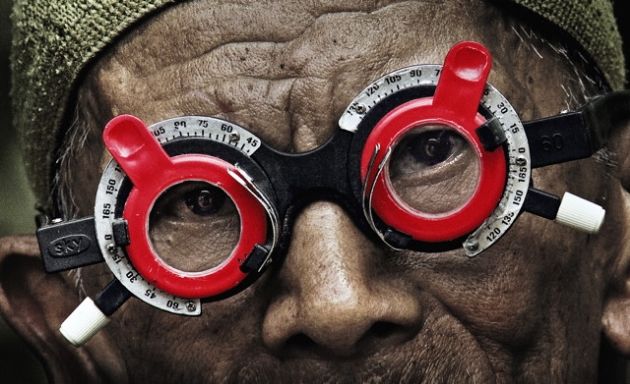 Perhaps the bravest of all filmmaker working today, Joshua Oppenheimer faces the evil from victim's point of view this time. The film is just as compelling and disturbing as last year's Act of Killing.
5.
Jauja - Alonso
Finally got to see a Lisandro Alonso film and happy to report that it is magical. I have a lot to explore from this Argentine auteur's filmography coming new year!
6.
Eden - Hansen-Løve
Eden is a film of lasting impression. It gains its poignancy long after you watch the film. It's sprawling epic that is tender and touching and beautiful. This might end on my top 100 some day.
7.
Adieu au langage/Goodbye to Language - Godard
3D Godard! Certainly one of a kind experience.
8.
Clouds of Sils Maria - Assayas
Perhaps the most entertaining non-Hollywood Hollywood film of the year.
9.
Black Coal, Thin Ice - Biao
Biao Yinan's neo-noir is the whole package: handsomely crafted, compelling characters, great narrative pull - everything we want in films. It reminds us that Chinese cinema's future is not in mega million CG wu xia films but in low-budget independent filmmakers like Biao Yinan, Li Yang, Lou Ye, Jia Zhangke, Ying Liang and so on.
10.
Abus de faiblesse/Abuse of Weakness - Breillat
Breillat's stroke didn't stop from her from making a brilliant depiction of a sexual power game. It made even better.
The Rest:
11.
Timbuktu - Sissako
12.
Ida - Pawelikowski
13.
Le Meraviglie/The Wonders - Rohwacher
14.
La Grande Bellezza - Sorrentino
15.
The Iron Ministry - Sniadecki
16.
Frank - Abrahamson
17.
Die Zeit Vergeht Wie Ein Brüllender Löwe/Time Goes by Like a Roaring Lion - Hartmann
18.
The Dance of Reality - Jodorowsky
19.
Manakamana - Spray, Velez
20.
Boyhood - Linklater