The Lobster
(2015) - Lanthimos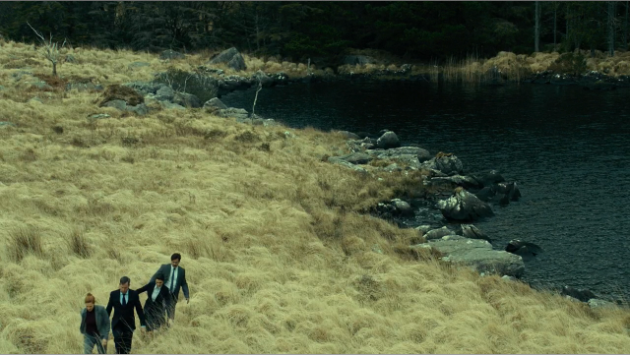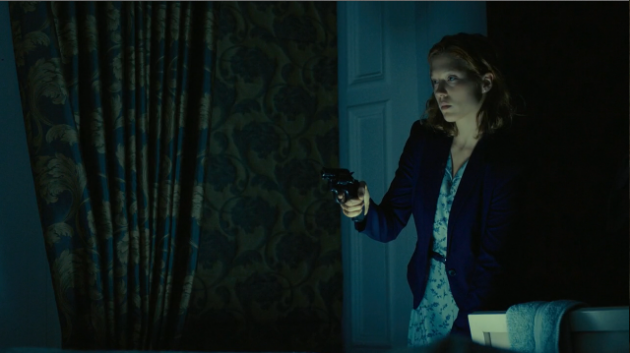 An absurdist satire on modern relationship, The Lobster is the first English feature, with an international cast, by Greek badboy Yorgos Lanthimos. An unnamed middle-aged schlubby, bespectacled protagonist (Colin Farrell) is relocated to a remote lakeside hotel/sanitarium after his wife of 12 years dumps him. The place is full of such rejects, trying to fall in love with someone while staying there before they turn into an animal (of their choice). Our protag wants to be a lobster if the time comes, because it lives long, blue blooded and remains fertile all its life. There he befriends with two men- the man with a lisp (John C. Reilly) and the man with a limp (Ben Whishaw), both awkwardly, desperately trying to make connection with the opposite sex any way they can to avoid turning into an animal. Then they have to hunt loners in the woods (former hotel guests who ran away to avoid turning into an animal) with tranquilizer guns to prolong their stay.
After pairing with a sexy but heartless hunting champ (Angeliki Papoulia) by faking his heartlessness and things horribly go wrong, our protag escapes to the woods, only to fall in with a group of loners, headed by Léa Seydoux. This loner leader takes a polar opposite view on relationship, prohibiting any flirting or hooking up among members and punishing them severely if they break the rules. It's as if the hotel symbolizes (it does/doesn't really) the consumerist capitalism, the loners are like the emotionless commies. There he meets a fellow short sighted person (Rachel Weisz) and falls in love.
There are bunch of rules and inner logic in the world Lanthimos creates that are just as complicated as the hidden rules of our mating rituals in the modern world. He hits home hard that our arbitrary criteria in dating and finding a companion in our world largely depends on trivial matters like putting heavy emphasis on matching attributes (nearsightedness, types of music you like, whatev). That you can just easily reject someone by not liking that person is prone to nosebleed or having a lisp. Just like his other films, Lanthimos has a mean streak (especially against animals- obviously fake but still). But I can see many people shrugging it off as a lackluster film. It is visually, emotionally subdued by design. Its black humor pitched and delivered perfectly by Farrell, Reilly, Whishaw, Seydoux, Weisz, Olivia Coleman, and two stunning Lanthimos regulars - Papoulia and Ariane Labed.
While it's never laugh out loud funny, nor extremely disturbing, the film has a lot to say about the hollow nature of human courtship. I was touched by how sweet the film was: characters in the film still abide by the social conventions, but their desire to be with someone and not be lonely is stronger than anything. It's the most romantic movie I've seen in a while.